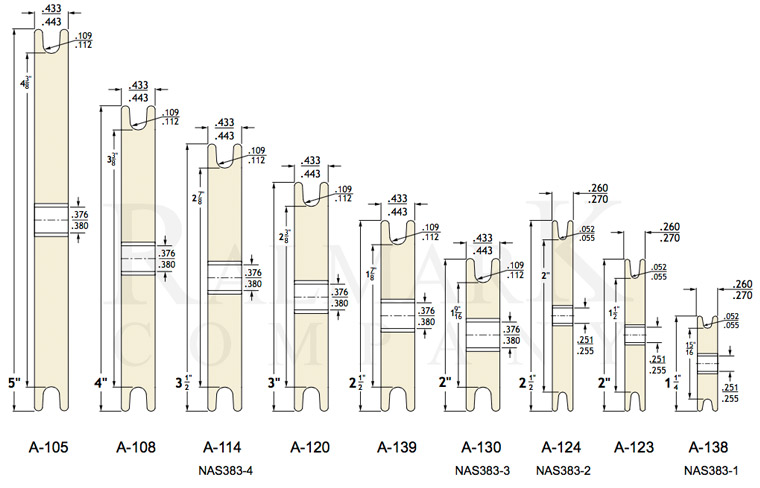 Notes
HIGH PRESSURE LAMINATED PHENOLIC SHEAVE – GRAPHITE IMPREGNATED BRONZE SLEEVE BEARINGS.
This is a low-cost pulley widely in use in some aircraft and in many applications other than aircraft.
A series part numbers meeting the requirements of NAS383 are procured under the NAS383-# listed below the A series number.
THIS ITEM IS SOLD FOR EXPERIMENTAL AIRCRAFT USE ONLY. THIS ITEM IS NOT FAA-PMA AND IS NOT CERTIFIED FOR THE INSTALLATION ON TYPE CERTIFIED AIRCRAFT.